Joining the Greater Chamber of Commerce is the most valuable business investment you will ever make!
ALL DEDICATED TO INCREASING YOUR BUSINESS REVENUE!
Add the Greater Sunrise Chamber of Commerce to your marketing plan.
Let's join together as we work to build businesses in our area. Chamber Membership is the Best Business Strategy Ever! It enhances your image, improves your reputation, and increases revenue.
THE CHAMBER IMPACT
Consumers are 40% more likely to favor a Chamber member restaurant
43% more likely to buy insurance from a Chamber Member
20% more likely to look favorably on Chamber Member businesses
Chamber Membership has been proven to enhance the image of a business.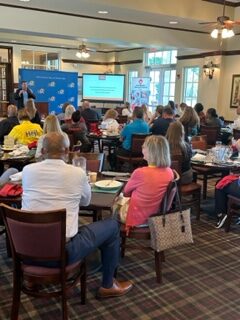 When consumers know that a small business is a member of the Chamber they are 44% more likely to think favorably of the business and 63% more likely to purchase goods or services from the company in the future. (Research compiled by The Shapiro Group for the American Chamber of Commerce Assoc. Executives)
The Chamber enhances business images. Improves reputations. Increases revenues.
---
Platinum Trustees